home | about | blog | comments | Kingdom Series | Oathsworn Series | facebook | twitter | contact | links


Robert Low news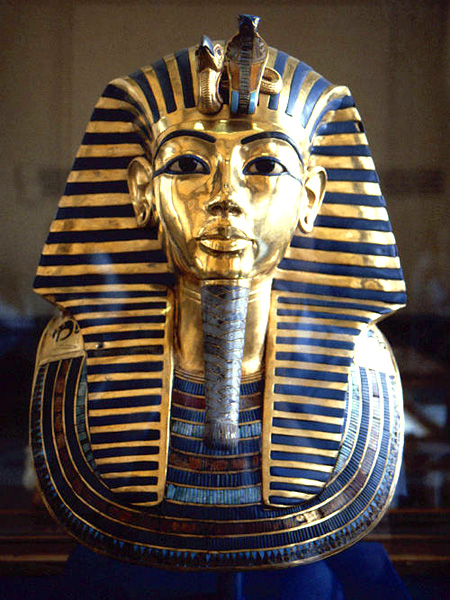 There are strong arguments in favour of building a replica of Tutankhamun's tomb rather than risking visitors damaging the real one - and after all, similar things have been going on for years
[read more]
---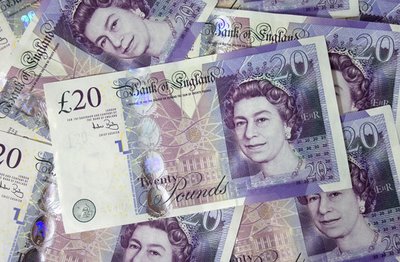 HERE'S a fact which might surprise all those B&B owners happily accepting English money for a stay in the BideAwee Guest House – the banknotes are not legal tender. Most folk know, thanks to tosspot taxi drivers Dahn Saff, that Scottish (and Northern Ireland) banknotes are not legal tender. Which is technically true – they aren't. Not even in Scotland and Northern Ireland.
[read more]

1 November: Beyond Braveheart at the Thames Valley History Festival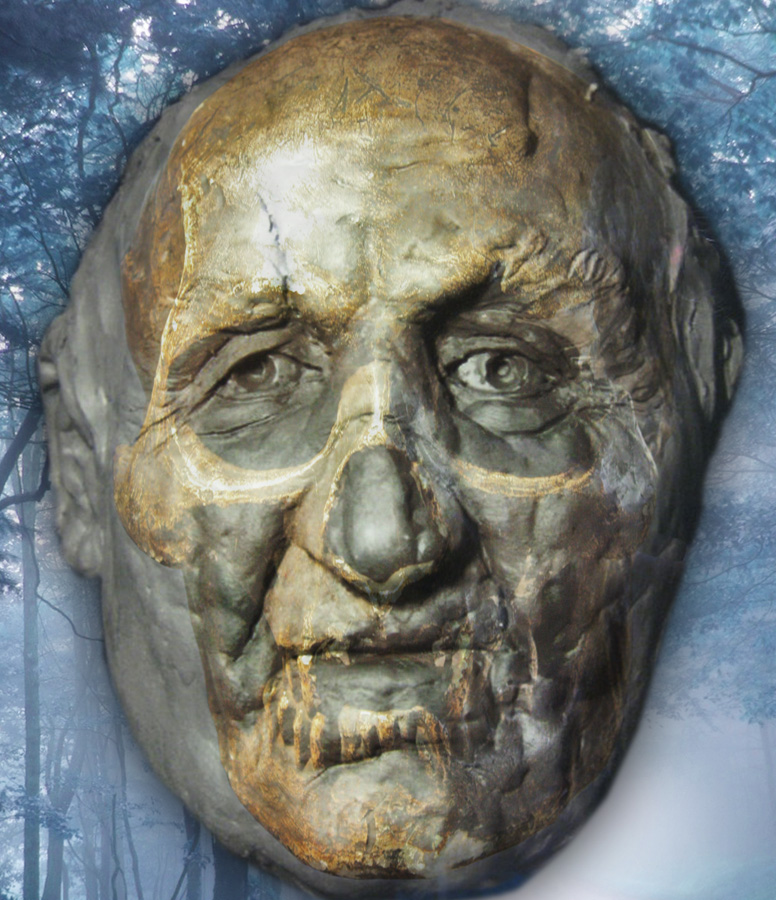 Earlier this year I created a presentation about the Battle of Bannockburn and its implications in the Scottish Wars of Independence – moving back from the historical fiction of my Kingdom Series towards the realities of the era. It has proved so successful that I am being asked to present it again and again, and I will do so at the Thames Valley History Festival, which runs from November 1 to 17. Buy tickets for Beyond Braveheart on November 10.
---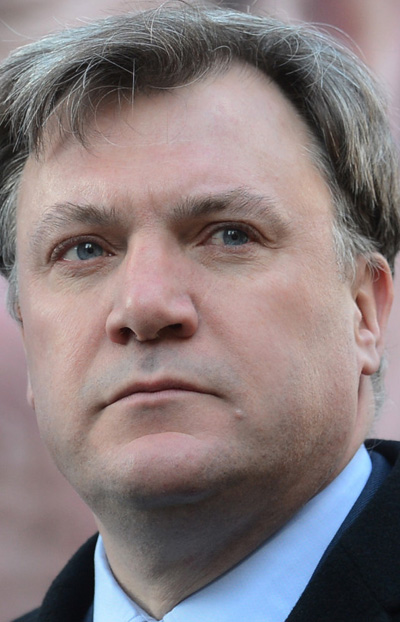 Slamming the payoff given to social worker Sharon Shoesmith after the Baby P tragedy is missing the point about why she was dismissed and why she was given money – and it's a point some people are happy for you to miss
[read more]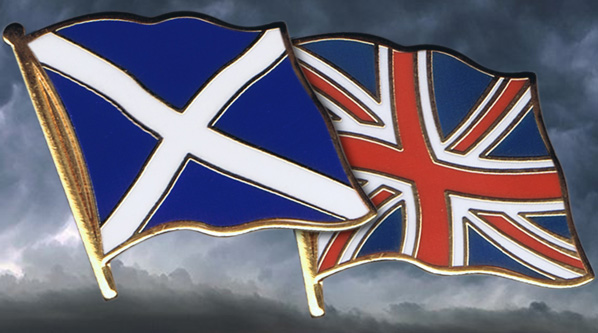 My auld maw, God rest her, used to do it frequently and I never liked it. My wife has picked up the habit and I like it even less. This is because, all too often, it is absolutely spot-on deserved and that's infuriating enough for me to really, really, not want to inherit the habit. Still – here goes…
[read more]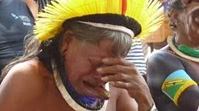 There are lies, dam lies and statistics… You have probably seen this photo. It is not new, but it has become new again because of Facebook, and it is touching a lot of people because of its impact. It shows Chief Raoni of the Brazilian rainforest Kayopo tribe, weeping because he has just been told that, despite all their protests, despite more than 600,000 signatures, president Dilma has authorises the Bela Monte Dam project… [read more]
---
3 September: Launch of a new website

The Historical Writers' Association has just launched an online magazine called Galleria which seeks to offer "a fuzzy warm forum for all the extremely clever, literate and creative people who are members and casual friends" of the HWA. And I should know, because I am its editor. Take a look at the features on offer at www.hwa-galleria.co.uk – not least my own pieces on the Battle of Flodden, authors talking about authoring and Bruce's cursed crown. I hope you enjoy Galleria and become a regular visitor.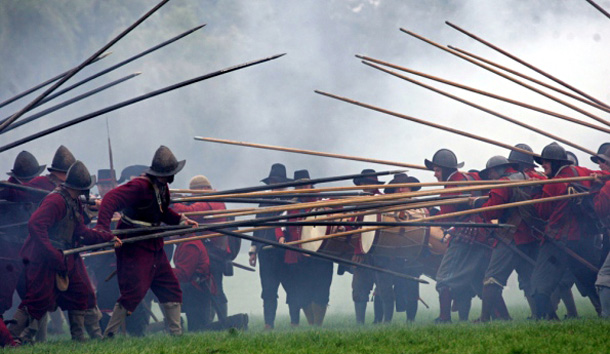 There is a lot to fight for around Britain right now – some battles are political, others are moral and some are simply for entertainment
[read more]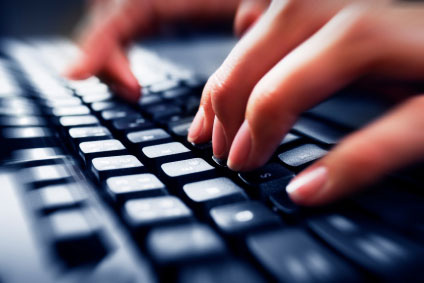 I have been having a full and frank exchange of views, as they say, with someone who will remain anonymous to save blushes, but who declares firmly that The Blog is dead. Waste of time. Why would you do it, etc etc… The answer is simple: because I don't want anything from it other than the ability to write freely about stuff I never could when I was a journalist with all sorts of corporate restrictions. [read more]
---
12 July: Date for your diary
If you like history, you dare not miss History Live! at Kelmarsh this year, July 20-21. I will be there in the BBC Hist Mag tent on Sunday around 3pm to let you know about - you guessed it, Bannockburn. Others who will be there include Giles Kristian and the full list and timings are here. Last year was washed away by bad weather, but this year promises to be a peach. You'd be a footnote in history if you miss it.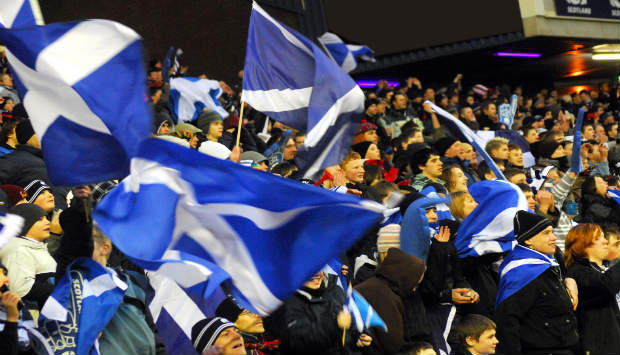 This time next year almost every other Scot will be waving saltire flags, painting faces blue and white, screaming 'freedom' and waving tartan. It will be the 700th anniversary of the Battle of Bannockburn – and, for all the organisers have put their foot down with a firm hand, you are going to see some pro-Scottish sights, for sure.
[read more]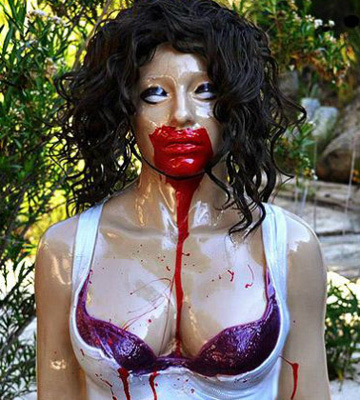 In The Lion Rampant, my last visit to medieval Scotland, there is a young mum called Aggie who falls foul of the Church and is burned at the stake as a witch. It wasn't uncommon. Anyone reading the accounts of such inquisitional religious events can't help but be struck by the efforts of the male-dominated judges, juries and executioners to reduce their victims from humans to something lesser. 'You shall not suffer a witch to live' is all the excuse you need…
[read more]
The Lion Rampant is published today, finally bringing the Kingdom Series to Bannockburn. In connection with that battle and Robert Bruce, I believe that if you want proof that a writer has gone mad, see if he has become involved with the history of a certain order of knights in Scotland…
---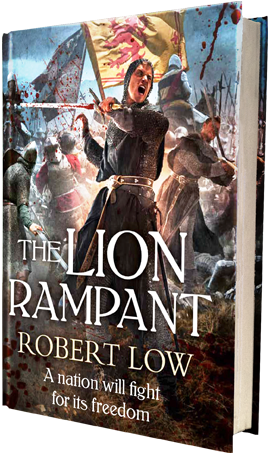 The Lion Rampant, published this week, finally brings the Kingdom Series to Bannockburn – and you would think that, after 700 years, we'd have at least some clear idea of what actually happened in 1314 at Stirling. But all we truly know is that two armies met somewhere close by Bannockburn on Midsummer's Day. One was commanded by Robert Bruce, King of Scots, the other by Edward II, King of England.
---
20 April: The Lion Rampant arrives
The third book in the Kingdom Series is published this week (in the UK at least). Sir Hal Herdmanston's seven years of imprisonment are at an end, and, together with some old compatriots, he follows the course of history towards the Battle of Bannockburn. If you would like a sneak preview of what to expect, you can download the first chapter in PDF format. I look forward to hearing your comments and questions on the title.
10 March: Date for your diary
PLEASE NOTE CHANGE OF DATE: I will be the guest of English Heritage at Wrest Park, Bedfordshire, on Sunday 24 March. I will be discussing The Kingdom Series, Bruce, Wallace – and Sir Thomas Grey, author the Scalacronica, which is the primary research tool for Bannockburn. interestingly, Wrest Park once belonged so Sir Thomas' family. I look forward to seeing you around 11am on 24 March (changed from 17 March). Find out more and book tickets.
---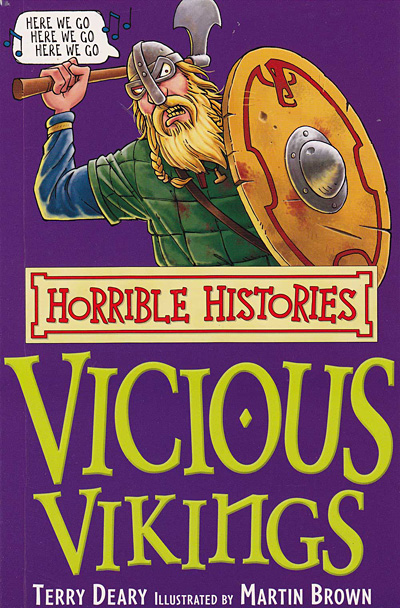 Acclaimed kids' author Terry Deary, known for his Horrible Histories series, is wrong on a number of things in his books (and I have only read two). So it is no surprise to discover he is also wrong about the place of libraries in our culture, when he argues they are destroying the publishing industry...
[read more]
27 January: The Lion Rampant
The Kingdom Series winds its way to the final bloody field on April 25, when The Lion Rampant is published. Here is the cover to look out for, and here is a little teaser to whet your appetite:
The whirl of politics makes a mockery of oaths. Loyalty can be bought. Brothers end up enemies, kin can betray you; and in the blink of an eye you become the hunted.
A band of brothers has lost almost everything honouring their oath to Robert the Bruce. Wives, daughters, sisters, brothers and lovers have been slain or imprisoned.
After seven long years of struggle and endurance, Bruce and his loyal supporter, Hal of Herdmanston, will come face-to-face with Edward II, the English king humiliated by defeat – and determined to put down his Scottish enemy once and for all.
The last great battle for the throne of Scotland will be decided on a field called Bannockburn.
---
What chance does culture have in an environment where the best-marketed works vastly outsell the best works? [read]
---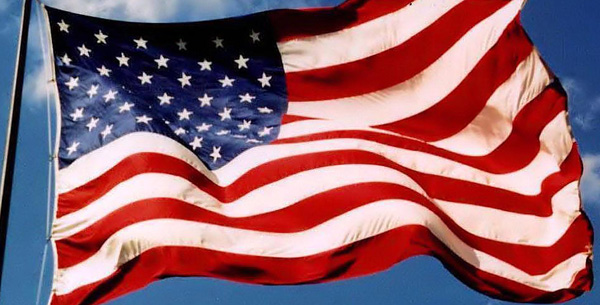 If you are a published writer with one of the larger houses, you have already suffered the rise of the 'ize' – it is cheaper for copies to be pre-'ized' when published in the UK, rather than have to be reworked for sale in America. So all my books have 'ize' endings – in fact, Word has to be beaten into submission in order not to do it automatically and, to my shame, I have wearily stopped hitting it. [read more]
---
I have added more of your email messages to the Comments page. Keep them coming!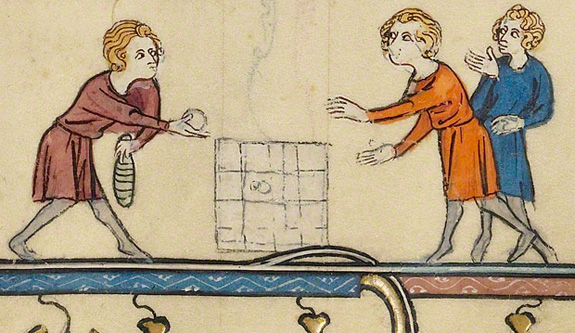 It is Christmas, the time for children and the time the Christ-child is lauded. I recently read an article which stated, sorrowfully, that this period of time is as bad for children as the dark ages were. In the aftermath of the Jimmy Savile investigations and now the Newtown shootings, I have to query that received wisdom...
---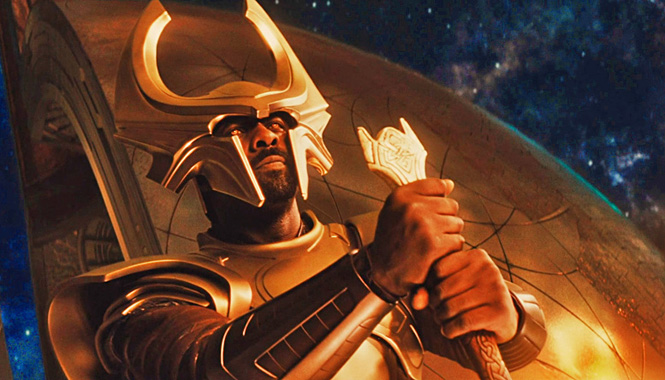 Viking fan Kieran from Cheltenham has won the signed copy of Crowbone and the marked-up manuscript chapter by providing one of the most interesting queries I have had. Kieran was, he said, surprised to find that not all the Oathsworn are Scandinavian and was taken, in particular, by the character of Kaup, the Nubian. Is there evidence for black Vikings?
---
I have added more of your email messages to the Comments page. Keep them coming!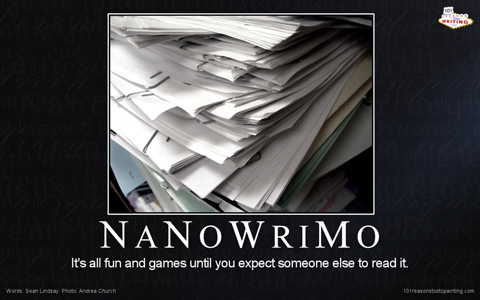 In direct defiance of the motivational stunt National Novel Writing Month I won't pen a single word during November. That may seem like a 'fuck you' from a Published Author, but I have many better reasons for my protest...
---
25 October: Kelmarsh – the Stuff You Never Saw
Following the washout at Kelmarsh in the summer, Waterstone's and the Historical Writers' Association have cleverly decided to reprise the Stuff You Never Saw. It will be a week-long collection of author talks/debates etc, starting with a solo performance from me on Nov 8 at 7.30pm in Waterstone's, Windsor. I shall be asking the burning question - What Have The Vikings Ever Done For Us? - and doing it in suitable dress. You can't miss this - or any of the others who follow me. Check either Waterstone's or the HWA website for details.
25 September: Game of Kings
If you are currently reading Crowbone, or you have already finished, you will have noted the many references to hnefatafl. I thought it might be interesting and informative to provide more detail on the once-popular board game, which has become a firm favourite of mine. Meanwhile, if you have read the latest in the Oathsworn series, please consider writing a review on Amazon – here is why it is important.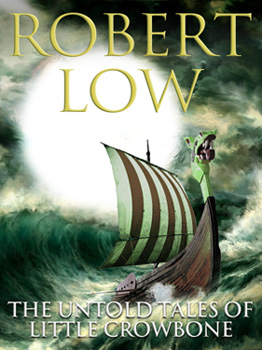 Today I present The Untold Tales of Little Crowbone, a free mini-ebook which I hope you will download and enjoy. The genesis of the story was to do with my daughter, who is an artist. I had a blank book authentically made and bound and suggested that, if I wrote a story, she might handwrite it and illustrate it for her kids. You can now read the more adult version. Download the ebook, which can be read on any device which supports the ePub format. If you're reading on a computer, you may need the free Adobe Digital Editions software to read the story. (Please refer to your own documentation for technical support – I am an author, not a tech whizz!)
You may already be enjoying Crowbone in its entirety. If you are, please consider writing an Amazon review of it for me. My latest blog explains why it is important... and why I will not stoop to sock-puppety to achieve positive reviews.
13 September: Crowbone is published
Crowbone is finally published - news which gives me great pleasure after several years of waitinng. I thought it a good time to explain where the character came from and how my version differs from the man who really lived. Read my blog entry.
Check back tomorrow for a free mini-ebook, The Untold Tales of Little Crowbone…
12 September: Crowbone prizes
I am preparing for the Crowbone launch party at Goldsboro Books, Cecil Court, London.
In the spirit of sharing the party atmosphere I am giving away some prizes: a signed, doodled hardback copy plus the original document of Chapter One including all the marks and discussions with my editor; and five signed, doodled paperbacks.
To win a prize you must be signed up to my Facebook page, and you must ask me a question or leave a comment on the page relating to Crowbone, the Oathsworn or Vikings in general.
I will turn the best of those questions into a website feature, and the person who asks what I think is the best question will win the hardback and first chapter. The five paperbacks will be awarded at random among all who post a question or a comment relating to Crowbone, the Oathsworn or Vikings.
If you need inspiration, remember the first chapter is now available to download.
Closing date September 30. Good luck!
Check back tomorrow to find out more about the real Crowbone, and details of the free mini-ebook which will be available on Friday…
The opening chapter of the fifth Oathsworn title is available as a free download now – enjoy it, and come back tomorrow to find out how your thoughts and queries can win you Crowbone prizes...
10 September: Crowbone Week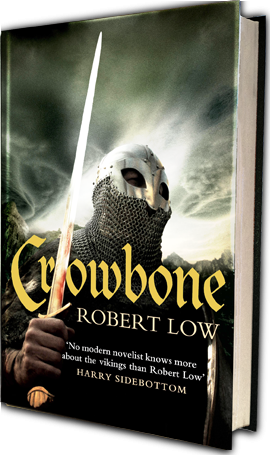 Crowbone is published on Thursday, September 13 – and the Oathsworn's fifth element has taken a bit of time to row to a fjord near you, which is not all my fault.
I wrote it absolutely in the wake of The Prow Beast, but circumstances put Wallace and Bruce in the way of it and it sat in a traffic jam of the Kingdom series until some clever people in HarperCollins decided it was gathering dust for no reason.
I can't complain; as a writer it is better to have books waiting to be published than waiting to be written.
I always knew, from the moment little Crowbone was dragged out into the light at Klerkon's steading, that he would be taking over the Oathsworn torch one day and I hope you feel, in this one, that he is more than capable of stepping into some big boots.
Come back through the week to find out more about the book, the chance to win a copy, a sample chapter and a bonus free ebook…
I have been thinking about legacy these past weeks, mainly because I have moved. I am no longer in sunny Largs, but Malvern in Worcestershire, pretty much the heart of England. Home of Elgar and strange sauce. For those who drop their jaws with incredulity and want to know why, I give you the definitive and argument-ending answer…
[read more]
1 August 2012: Meet me in Waterstones
I will be visiting three branches of Waterstones next week to say hello and sign copies of my books. Please do come along and share a moment with me…
Wed 8 August, 1pm: Ayr (High Street) - signing
Wed 8 August, 6pm: Glasgow Sauchiehall Street - talk and signing
Thu 9 August, 6pm: Falkirk (High Street) - talk and signing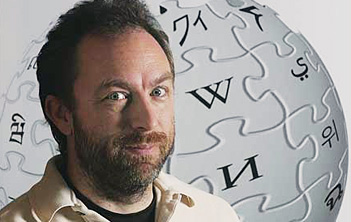 Richard O'Dwyer shouldn't escape criminal charges for copyright theft simply because the UK's legal system fails to fully grasp that the internet is an online market stall
[read more]
The Health & Safety Executive's attempt to improve its reputation by making historical
re-enactors look stupid serves only to make everyone involved look more stupid than
they are… I hope
[read more]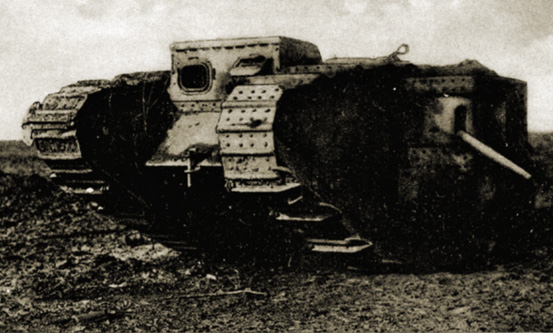 Despite the Daily Mail's agenda-ridden panic mongering, there is scope to improve coverage of Scottish history in the school curriculum, and allow our children to learn more about the land they live in… and it does not matter who was driving the tanks
[read more]


---
12 May 2012: Meet the Author in Inverness on May 19
I am due to appear on May 19 at Waterstones in Inverness for a book signing session. Copies of The Lion At Bay will be on sale, of course - but feel free to bring along my other works. Looking forward to it.

17 April 2012: Meet the Author in Irvine on May 4
May the Fourth be with me… I will be appearing at the Harbour Arts Centre in Irvine, Ayrshire, on May 4 at 7.30pm to talk about my Oathsworn and Kingdom books, Wallace, Bruce, writing and Scottish history in general. Join me for what I hope will be an interesting conversation and question-answer session. I will be delighted to sign copies of my books for you as well. Entry costs £5 (£2 concessions). Please note the appearance was originally advertised as taking place in April, but has been rescheduled to May 4.
---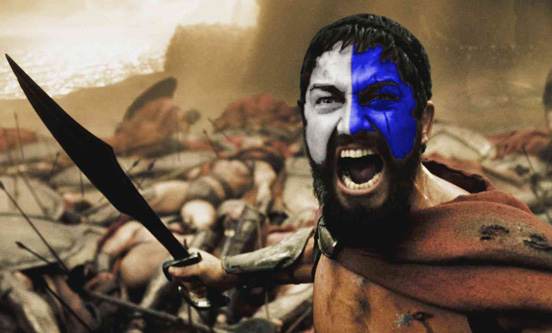 STV have announced they are to make a drama about Wallace, to star Gerard Butler… but as Scotland's historical heritage gains a higher profile than it has in decades, must we return to the same old stories yet again? I know what I would do if it was my choice – and it would certainly move away from a production that might be more Halfheart than Braveheart
[read more]
Plus: More of your comments - including queries on shield straps, wayward words and characters left in limbo…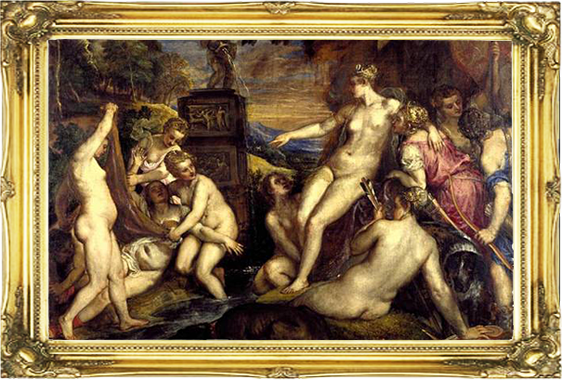 The Duke of Sutherland sells a Titian painting, the Catholic Church plans to sell a Bonnie Prince Charlie letter, and natural heritage campaigners fear 'Scotland owned by Scots' isn't a strong enough argument to keep hold of Dumfriesshire forests. But do we devalue our own family silver through the act of selling it – and will anybody care once politicos of all parties join the bid-up bandwagon? [read more]
---
5 March 2012: Your questions answered
Would Bruce have become king without Wallace's efforts? How does one get into writing historical fiction? Where was the decision made to betray Wallace? How far must one travel for re-enactment in North America? Can my work be compared to that of Dickens and Scott?
The latest round of your comments, and my replies, are online now. Many thanks for taking the time to write – and please feel free to keep doing so.
16 February 2012: Win a signed hardback copy of The Lion At Bay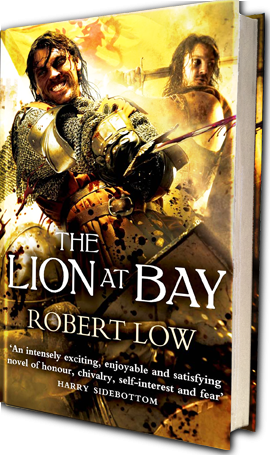 Today is publication day for The Lion at Bay, the second in the Kingdom Series.
William Wallace fled to France after his defeat at the Battle of Falkirk, which ended his rebellion against the English King. He would have been slain at Falkirk but for the courage of Hal of Herdmanston, whose home was razed in reprisal by King Edward – but who has become a follower of the Earl of Carrick, known as the Bruce, now a friend of the English.
The Bruce is playing a dangerous game in submitting to Edward since his own ambition, fostered by his auld reprobate grandfather, is to be the King of Scotland. But bitter rivalry amongst the Scots nobility is as grave an obstacle to its independence as the forces of the English Edward Longshanks, and the Bruce has powerful rivals.
Wallace has returned home, though he still faces betrayal from his own. His loyalty is to the previous king, John Baliol, a prisoner of the Pope. Knights Templar, Cathar heretics, and a Curse laid on the Bruce's family all conspire against Robert, as well as Edward's forces. Murder and treachery will be crucial weapons in the long and bloody rise of the Bruce to his coronation.
The contest has now closed. Congratulations to the winners and thanks to all who entered.
---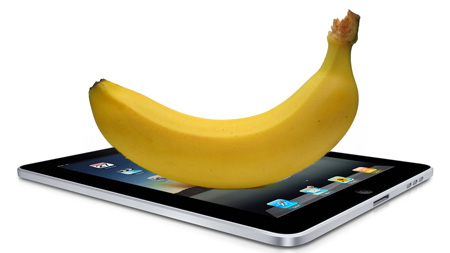 The digital piracy plague finally enters the world of publishing… but with close-fit examples to learn from, like the games industry's failed attempts at preventing copyright theft, will book creators get it right? At first glance it does not look that way…
[read more]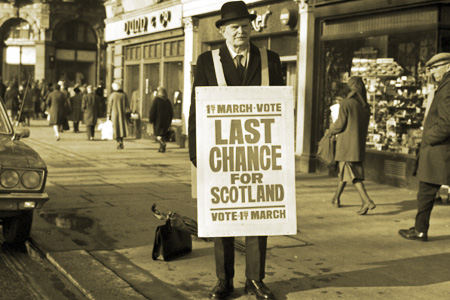 IT IS ALWAYS a boost when current politics helps out an author. My new book – The Lion At Bay, part two of the saga of Scotland, Wallace, Bruce et al – is out next month and it does me no harm to have the Scottish bid for twenty-first century freedom so prominent.
[read more]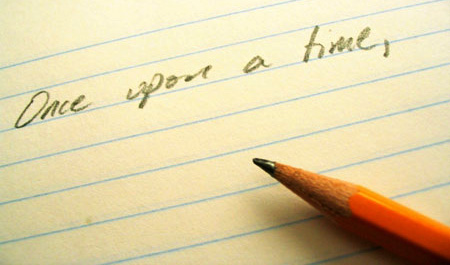 YOU really shouldn't consider writing as a career unless you are both thick-skinned and prepared to live on less than minimum wage. There are hundreds upon hundreds of authors out there, more than ever in this digital age of self-publishing and ebooks – but, unless you get lucky, you are never going to make a living at it. [read more]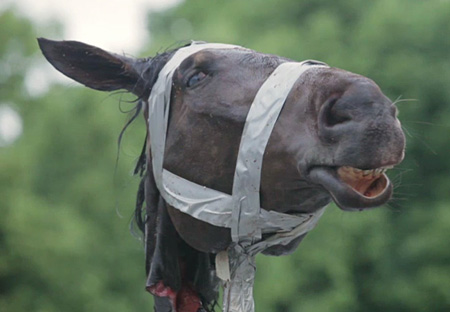 In my Oathsworn books, I detail how one of my heroes raises a 'nithing pole' or nidstang against his enemies. It is a pole carved with a curse of runes, topped with a horse head and pointed at the offending parties. I can't claim to be brilliantly inventive – it is detailed in the Icelandic sagas. Cut to the present day, where a feud in an Icelandic village has led to a man being charged with making a threat of murder… due to him sticking up a nithing pole [read more]
---
Every now and again I add some comments, and my replies, from the mailbag. Your comments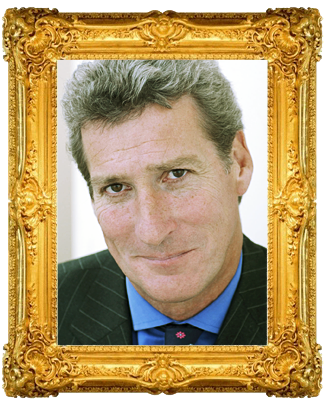 He's just been telling the Radio Times how the "dreary educational establishment" has dismissed the Empire as a bad thing, and so it's disappeared from the British curriculum. He's also been banging on about how the SNP's dream of independence could only have come about because Britain lost said Empire. He accuses the Scots of having once been "ferociously imperialist," joining in with it because it was a "better bet," but having now abandoned Britain because of its waning world power. Ah, me – Paxman has another book/telly programme to promote. [read more]
---
7 October 2011: Oathsworn V – Crowbone is coming
Well, it has seen a lot of hard rowing but, at last, Crowbone is coming to a fjord near you.
HarperCollins have announced that Crowbone – essentially the next Oathsworn book – will be published in the autumn of 2012, running concurrent with the present Kingdom series. In forthcoming weeks I will give you a taster of the plot, the characters and, maybe, even some of the prose.
I hope you will all like it.
---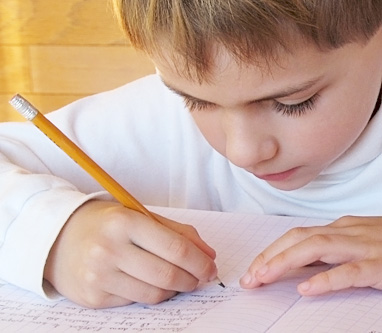 Alasdair Allan, SNP MSP, recently raised concerns that Scots history is being neglected in schools. Labour heartily approved at the time, but now Labour MSP Ken Macintosh has told the BBC: "My suspicion is that this is just the SNP trying to brainwash children into their political view." So teaching English history in schools is enlightening – but Scots will be contaminated by knowing their own heritage? [read more]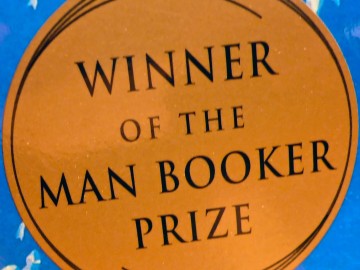 In a well-known Sunday wannabe tabloid, an almost well-known wannabe tabloid journalist had a pop at Stella Rimmer. The thrust of the sneer was that Stella, chairperson for the Man Booker Awards, had announced that she wanted people to buy the books... and read them. Cue pretendy outrage, curled lip and sneers of incredulity. What else would folk do with them – loft insulation? Well, actually, yes. [read more]
---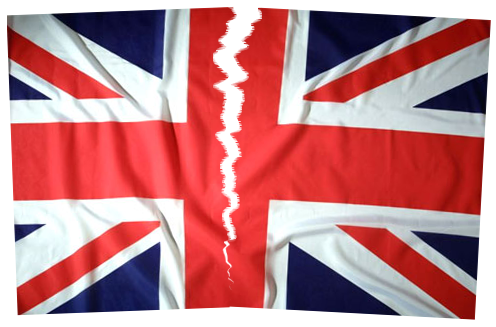 It seems that supporters of the United Kingdom shoot themselves in the foot every time because they fail to realise the one truth in all of those – that the union is not and never has been based on equality. I am not committed to full Scottish independence – there are too many unanswered questions surrounding it – but I am becoming more convinced that only two things might derail it. [read more]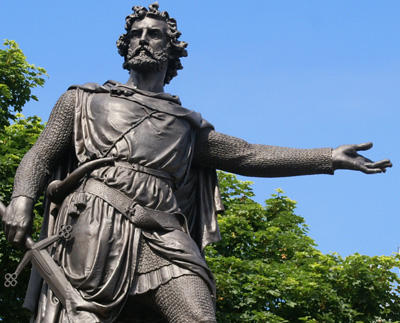 I see Historic Scotland took two rounds of deliberation before including Stirling Bridge on their Inventory of Historic Battlefields. I am not sure exactly what the Inventory does, but the fact that Historic Scotland is the militant arm of the Scottish Government when it comes to safeguarding the nation's treasures means that such inclusion at least guarantees recognition and a brighter spotlight. [read more]
---
Every now and again I add some comments, and my replies, from the mailbag. This time it was nice to hear from some of those I met during the Festival of History at Kelmarsh. I hope you'll also enjoy my reflections on Scots language, Bruce's political abilities and the many words for rain which can be found in Norse, and later Scots, languages. Please do keep them coming! Your comments
At last, some good news for Scottish history: £4m is to be spent on the Battle of Bannockburn visitor centre. It is just what Scotland's tourist industry needs – but it would be nicer still if there was something for visitors to walk on once they have enjoyed the centre. [read more]
---
22 July 2011: The Lion Wakes paperback cover
This is the new look for the paperback vesion of The Lion Wakes, due out in October, I believe. Much better than the hardback cover - and the way all the new covers will look, give or take a figure or too. Not bad, eh?
21 July 2011: That hyydeous strength
After a talk I gave at the Kelmarsh Festival of History in England, in which it discussed the reaction to my use of language in my characters' dialogue, I was asked to write an article for a website called Power of Language.
I hope you enjoy it – feel free to let me know what you think.
26 June 2011: Immortalised in Hels-ink-i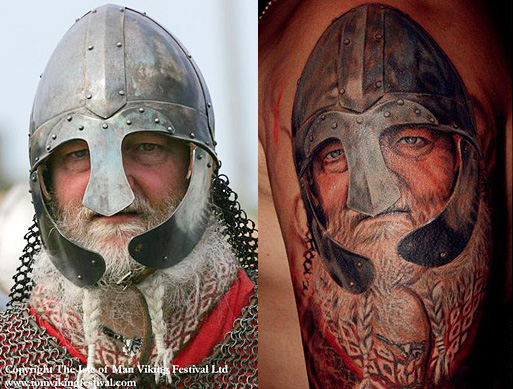 The picture of me on the right was taken a few years back, at the first Isle of Man Viking festival. The next year I was the poster-boy, on brochures and banners all over the island. After that, the image went viral. You can find it all over the web, but this has to be the ultimate accolade.

I have to admire the courage of the man from Helsinki who has just revealed his newest (and rather fine) tattoo. Although, however much you like body decoration, you have to wonder at his choice of Viking. My face has seldom been in a stranger place – but it could have been much worse...

It isn't the first time I have ended up as ink on someone's body. A member of my Viking group had the Oathsworn oath converted to runes and tattooed all round his arm... and it is a very long Oath!
---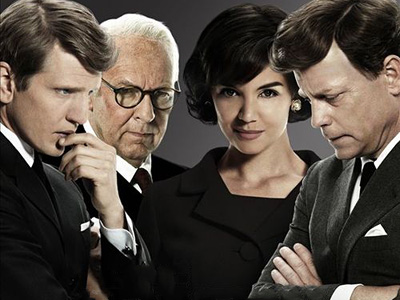 The Kennedys TV miniseries has received some heavy criticism from those who do not believe such a topic should be the subject of fictionalisation. The company which made it even opted not to run it on their flagship network. But to bemoan historical fiction is to miss the important point that almost all historical writing is fiction – regardless of whether it's labelled as such. Examples run all the way through human records... [read more]
---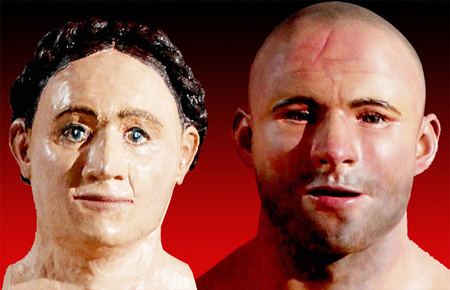 Historic Scotland have revealed the reconstructed face of a 14th-century woman found under the oldest building in Stirling Castle. They conclude she could have been a warrior and may have fought with Wallace and Bruce – and the revelation is perfectly timed as part of the castle is to reopen soon after an expensive makeover. So is archaeology being used as advertising… or is the claim legitimate? [read more]
19 May 2011: So reading is not important?
Regular visitors will know my feelings on the current range of arguments lined up to support the closure of libraries. Very few of you will disagree strongly with me either. But if you should need a case study to help make your own pro-reading point wherever you are – or if you just tire of the fight and need a little emotional sustenance – I'd like to share the following email with you. It needs no further comment.

I am not writing to you to express any questions on your books, but rather share the effect on my child. There are two things I wanted to share with you.

The first is that my son has suffered from the relocation that military children often go through. Having lost interest in sports and friends, he found much solace in reading – and more importantly, reading about Vikings. Your books are of tremendous interest to him and finds happiness curling up under a thin blanket and reading in the corner of the family room. He eagerly asks for me to purchase the next one after he finishes the current one.

The second is that he's a middle child, sadly lost amongst our family of five. Because I read the books he likes it has allowed us to develop conversations of interest to him. His thoughts are unique to the brood and give the two of us the opportunity to talk about an interest only we share. It is a sort of bonding to sit in the evening and discuss your stories, just us two.

I thought you'd like to know there is a 12-year-old boy who loves your stories, and that he and his father bond over them as they are retold and discussed in quiet evening moments.
---
16 May 2011: A grand day out
If you're free on July 16th and/or 17th, and your interests include historical fiction or re-enactment, you could do a lot worse than join some members of the Historical Writers' Association at the Festival of Living History at Kelmarsh. I will be there – amongst many others. Find out more at http://www.thehwa.co.uk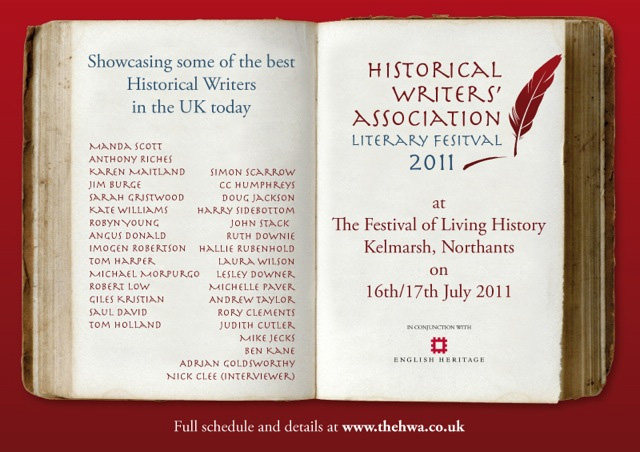 What are the chances of Scotland becoming independent for the first time in 304 years? [read more]
---
The iconic island that is Ailsa Craig is up for sale. It's incredible how much of Scotland is owned by private people – and how many of those people are absentee landlords. Sadly it's been the case since Robert the Bruce began selling the nation for political aims... and the 'wee people' lose out every time. [read more]
---
7 May 2011: My first foreign cover
I'm delighted to have seen my first-ever foreign language cover. The Whale Road will be published in Germany in December, and it will be known as Raubzug. I think the rendering of 'The Oathsworn' as 'Die Eingeschworenen' is very aggressive-sounding, very dynamic, and very appropriate.
I do have one small concern, though – and I look forward to my German readers putting my mind at ease.
You may recall my comments (12 April below) about discovering a translated book in which the word 'canmobileation' appeared, to my bewlderment. Turned out it was an automated error – the original word was 'cancellation' and a computer had taken 'cell' and changed it to 'mobile.'
I have no way of knowing if similar mistakes have crept into my own books. If you're reading in a language which isn't English and you spot any howlers, please let me know. There's always the opportunity to repair the oversight in later editions.
---
4 May 2011: High praise for The Lion Wakes from Allan Massie
Along with being a highly-respected author of historical fiction in his own right, Allan Massie writes reviews for the Scotsman newspaper. And I'm delighted to report his glowing report on The Lion Wakes.
Allan says: "The Lion Wakes is gripping, written with great bravura, and dense in texture. One of the great merits of the novel is that it avoids the simplicities of nationalist history. If the novel demands more concentration from the reader than is often the case with historical novels, the attention required is well rewarded. There is a splendid gusto to this fiction as well as an acute political understanding. All in Robert Low has done something remarkable, and I look forward to the sequels. As a piece of bravura historical painting The Lion Wakes is remarkable."
Praise indeed!
---
3 May 2011: The Lion Wakes interview video
After we'd shot the promo video for The Lion Wakes, lead actor John Kielty sat down with me to have a chat about the new Kingdom Series, and a little about the Oathsworn series. Here's the resulting clip…
---
A certain group of people are upset about the appearance of the Norse god Thor as a black man in the upcoming Kenneth Branagh movie. I'm not remotely sympathetic to their argument – but nevertheless, re-interpreting ancient culture with modern standards is a risky business. [read more]
Meanwhile, with The Lion Wakes now published, a number of reviews are starting to appear on Amazon. It would seem my use of genuine Scots language has generated a Marmite situation. People either love it or hate it – if you've found it to your taste I hope you'll consider adding your own review to the page. My thanks in advance.
And for those of you who remain confused about some of the words used in The Lion Wakes, bear in mind I've laid on a Scots glossary on the Kingdom Series page.
---
The first novel in my new Kingdom Series is published today. The Lion Wakes is the start of a journey through the Scottish Wars of Independence, which will see our hero Hal of Herdmanston embroiled in a series of verbal battles over the future of a nation – which soon become physical battles involving Bruce, Wallace, Longshanks and a host of others. The first chapter has been available as a free download for a few weeks, but I have now added the prologue too. Download now. There have already been some interesting comments about the title on Amazon – if you enjoy the book I hope you will add your own. Happy reading!
---
The Historical Writer's Association, of which I am a proud founder member, was the germ of an idea begun last October. Now the website is up and running, complete with a forum. Take a look at the Members list and see just how many of your favourite authors are now part of HWA and checking in on a regular basis. Well worth a visit!
---
So I am reading Mankell's new Kurt Wallander novel, The Troubled Man and I can see that it is slightly different in stye. I put this down to the translator, who has a hard job and invariably puts their own interpretation on matters - but it bothers me that it might not even be human. I am reading about a woman renewing a dental appointment after a 'canmobileation'. Is this Swedish for root canal work? No - I finally figure it out. 'Cancellation'. But the 'cell' in the middle has been auto-translated as 'mobile'. Not good - and make me wonder what MY books are like in Danish or Russian!
It seems we'll see victory in the Wallace Letter 'homecoming' campaign – but there's a more important battle to be fought with Denmark [read more]
---
In my latest blog I argue the most recent attack from a historian slamming historical fiction underlines that the practice is not only missing the point, it's hypocritical… [read more]
---
1 March 2011: The Lion Wakes trailer and sample chapter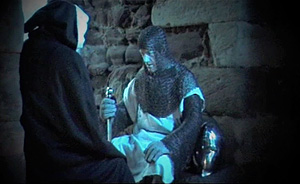 I hope you've watched and enjoyed the trailer we made for The Lion Wakes, which will be published by HarperCollins on April 14. The short clip, which stars me and rising-star Scottish actor John Kielty, can be found on YouTube here – please feel free to pass it around.
As with my previous books I'm making a sample chapter available for you to download – get it here. You'll also find a Scots glossary on the Kingdom Series page, which I hope will add to your enjoyment of the book when you finally get your hands on it.
There's a new blog entry about the stramash over the Scots and Gaelic languages and/or dialects, and a few more additions to the page of your comments (with my replies). I look forward to hearing your thoughts on The Lion Wakes.

I can't keep quiet about the threatened spate of library closures as the UK government's "big society" cuts attack another aspect of who we are. Witness the comments of one pro-cuts spokesman who's in my bad books – while there still are such things. [read more]
Later this week I'll be shooting a short promo clip for the Kingdom series. Look out for its release ahead of the publication of The Lion Wakes – it's just a few weeks away now.
Peter Mullan's movie about Scots chavs, townies or whatever you want to call them, has caused a great deal of reaction in the press. In Scotland we call them neds – but it's interesting to note how well their description matches that of people we think of as heroes of the Wars of Independence… [read more]
Meanwhile, my friend John Scholes, alias Star Trek, has pointed out that a couple of links in my account of my trip to Scandinavia are broken. They're repaired now and you can read the story here – and a get-well-soon to John, who was my long-suffering companion on the trip and who' been under the weather recently.
---
It's about the size of a decent postcard and is locked away in a drawer somewhere in the National Archive of England and Wales – but the Wallace Letter has recently been trumpeted as genuine and, yet again, the 'proud to be Scottish' brigade are up on their hind legs… [read more]
---
25 January 2011 – The lion arrives
The final proof of The Lion Wakes is in my hands – and a sample chapter will soon be available online here. Meanwhile I've added a few more of your comments and queries. Keep them coming and I will endeavour to answer them all as best I can.
---
William Wallace is the real Robin Hood, says Canadian Scot author Jack Whyte. I think not – Jack has plunged headfirst into the myth and failed to surface, sad to say. And him originally from Renfrewshire, too... [read more]